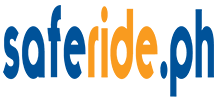 Saferide Car Rental® has been in the transportation business since 2009, to cater the car rental demands of the growing tourism and economic boom in the Philippines and after 2 years in operations, we officially listed our company as Saferide Car Rental in 2011.
Our company is committed to delivering unparalleled vehicle safety and excellent quality of service at an affordable rate to companies, individuals and tourists in Cebu, Dumaguete, and Bohol, Philippines.
We are engaged in self-drive and chauffeur driven rental that offers flexible services to accommodate and cater to short and long term lease.
In 2017, Company embarked on investing and improving our reservation system to enhance and improve process flow and customer experience.
2017 also saw the company shift to high gear by tapping Francorp to help us in setting up the franchising business of Saferide Car Rental and be a channel to build branches all over the Philippines.
Most recently, Saferide partnered with 2 e-Commerce company and believing in its platform that it can increase our customer franchise. Being innovative and agile helps become relevant in these times.
To be the top provider of vehicle rental services in the Philippines through delivering unparalleled safety and quality of service at an affordable price with conscious care for the environment and continued effort to innovate products and services.
To encourage long-term growth and customer satisfaction by answering the clients' unique vehicle rental needs while upholding the principles of customer focus, value creation, and integrity.
Want to Start your Car Rental Business?
We are dedicated to the success of our partner network. Therefore, each partner can expect consistent support. The following services have been developed to assist you in all aspects of your partnership operations.
Social Messaging
+63 917 540 0159
Viber/WhatsApp/Skype