Discover an exciting opportunity for individuals and organizations seeking a profitable business venture in the Philippines. Join our Saferide Partnership Program and become an essential part of our rapidly expanding network.
Start running your car rental business in the philippines?
Are you looking to start running your own car rental business in the Philippines? Look no further! With our comprehensive car rental business package, you'll have everything you need to get your business up and running in no time.
Our package includes everything from vehicle acquisition and maintenance to marketing and customer service support. We'll provide you with a wide range of vehicles to choose from, including sedans, SUVs, and vans, and will help you set up and maintain your fleet.
Our marketing and customer service support includes a branded website, online booking system, and dedicated customer service team to handle all your reservations and inquiries. We'll also provide you with the tools and resources you need to manage and grow your business, including a dashboard to track your performance and a loyalty program to reward your customers.
So why wait? Start running your own car rental business in the Philippines with our comprehensive package today and experience the freedom and flexibility of being your own boss.
Complete Car Rental Business Package
Cloud Car Rental Reservation and Agreement Software
Cloud Fleet Maintenance and Inventory Management, and Sales Reports
Website and Online Booking System
Credit Card Payment Gateways
Access to Global Partners
Operation Manual
Rental Car Business Plan
Centralize Reservation and Customer Support
Advertising and Social Media Marketing
Use of licensed name, trademark, and logo
Selecting and Developing your site
Initial Training
Ongoing Training and Support
Proprietary Products/Services
Operations Consulting
LTFRB Franchise Assistance
Customer Network
HelpLine
BASIC PARTNER REQUIREMENTS:
At the very least, the proprietor should be capable of managing the business for six months.
Capacity to supply at least 5 vehicles to start and 10 vehicles within a year of operation.
Parking Garage
Reception Area
Simply filling out this form will bring you one step closer to having an easy time running your car rental business.
If you're planning to operate a tourist transport service in the Philippines, you may need to acquire an LTFRB Tourist Franchise. This type of franchise allows you to provide safe and legal transportation services for tourists, whether it's through a van, bus, or other vehicle. The LTFRB Tourist Franchise involves a rigorous process that includes compliance with various regulations and guidelines, submission of necessary documents, and payment of fees. Acquiring an LTFRB Tourist Franchise ensures the safety and security of your passengers, protects your business from legal issues, and helps you gain the trust of your clients. If you're considering starting a tourist transport service in the Philippines, it's crucial to obtain an LTFRB Tourist Franchise to operate legally and efficiently.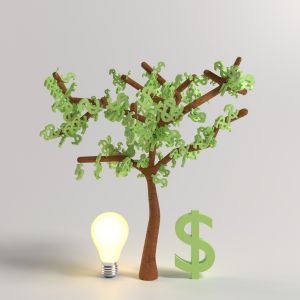 Saferide Car Rental offers a convenient way to generate income by renting out your unused vehicle. By listing your car on their platform, you can earn money by providing short-term rentals to people in need of a vehicle.
The process is straightforward – sign up, provide basic information about your car, and start receiving rental bookings. Saferide Car Rental handles all the logistics, including insurance, maintenance, and cleaning, allowing you to focus solely on earning money.
Renting out your car with Saferide Car Rental not only provides an additional source of income but also contributes to a more sustainable future and offers opportunities to meet new people. With its hassle-free process and comprehensive support, it's an excellent opportunity to make the most of your idle vehicle. Sign up with Saferide Car Rental today and start earning.
Become a Saferide Car Rental Agent
Are you looking to boost your income with a flexible opportunity? Join Saferide Car Rental in the Philippines as an agent and earn commissions for every successful rental. Here's why you should partner with us:
Why Choose Saferide Car Rental?
Reputable Brand: Saferide is a trusted name, known for quality and customer satisfaction.
Vast Network: With locations in Bohol, Cebu, Dumaguete, and Iloilo, tap into a wide customer base.
Commissions: Earn competitive commissions on every rental booking you facilitate.
Training: Get equipped with comprehensive training in car rentals.
Marketing Support: Access marketing resources to boost your local presence.
What We Expect from You:
Local Knowledge: Utilize your community insight to connect with potential customers.
Customer Focus: Provide excellent service to build strong customer relationships.
Sales Drive: Actively promote Saferide's services and increase your earnings.
Integrity: Uphold our values of honesty, integrity, and professionalism.
Get Started Today:
To embark on this commission-based opportunity with Saferide Car Rental. Start boosting your income with a trusted brand behind you. Join us, and let's drive towards success together.
Frequently Asked Questions
How do I start a car rental business in the Philippines?
Good analysis, proper planning, and foresight will help you significantly reduce the risks. You'll need to research what materials you'll need, what permits and licenses you'll need, the industry dynamics you'll be focusing on, and the challenges that your competitors will face in this business.
You must conduct thorough research on all of the available car rental companies and strive to learn from their mistakes.
How profitable are car rental businesses?
When correctly modeled and proven over decades of performance, automobile rental companies typically generate net income margins of between 5% and 10%. Fleet expansion can be financed by additional loans and an expanding Owners' Equity account.
How many cars do I need to start a rental business?
If it is a regular rental car business, a minimum of five vehicles is a reasonable starting point, as additional vehicles can be rented out.