Business Accounts: The Ultimate Guide for Corporate Travel Needs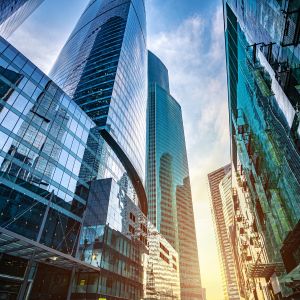 Car rentals have become an integral part of business travel, providing convenience and comfort to those who want to move around the city with ease. For companies that need to manage the transportation of their employees and clients, car rental services offer an efficient solution. One such company that has gained a lot of traction in the Philippines is Saferide Car Rental. In this article, we will explore Saferide's business accounts, which are designed to cater to the specific needs of corporate clients.
Benefits of Business Accounts
Cost savings
Business accounts offer significant cost savings compared to traditional transportation methods, such as taxis or ride-sharing services. With a corporate account, you can take advantage of discounted rates and avoid surge pricing during peak hours.
Reliable service
You can rely on prompt and professional service. Our experienced drivers are trained to provide safe and efficient transportation, ensuring that your team or clients arrive at their destination on time
Customizable options
Customized to meet your specific needs. Whether you need transportation for a large group or a single executive, we can provide a solution that fits your requirements. Our vehicles range from sedans to buses, ensuring that we can accommodate any group size.
Flexible billing
Billing is flexible and convenient. You can choose to pay by credit card or receive a monthly invoice, simplifying the payment process and making it easier to track expenses.
Business Accounts Features
Dedicated account manager
When you sign up for a corporate account with Saferide Car Rental, you will be assigned a dedicated account manager. Your account manager will work with you to understand your transportation needs and develop a customized solution that meets your requirements.
Airport transfers
Airport transfer services to make travel easier for your team or clients. We provide pick-up and drop-off services at major airports in the Philippines, ensuring that your team or clients arrive at their destination safely and on time.
Safety measures
Safety is our top priority. Our vehicles are regularly serviced and maintained to ensure that they are in excellent condition. We also implement strict safety measures, such as mandatory face masks and temperature checks for drivers and passengers.
Online booking platform
Online booking platform makes it easy to schedule transportation for your team or clients. You can book rides in advance or on-demand, ensuring that you always have reliable transportation when you need it.
How do I sign up for a business account?
To sign up for a business account with Saferide Car Rental, simply visit our website and fill out the contact form. One of our representatives will get in touch with you to discuss your transportation needs and provide a customized solution.
What types of vehicles are available for business accounts?
Saferide Car Rental offers a wide range of vehicles for business accounts, including sedans, SUVs, vans, and buses. Our vehicles are well-maintained and equipped with the latest safety features to ensure a comfortable and secure ride.
How do I book a ride using Saferide Car Rental's online platform?
Booking a ride with Saferide Car Rental is easy and convenient. Simply log in to our online platform, select the date and time of your ride, and choose the vehicle type that best suits your needs. You will receive a confirmation of your booking, and our driver will arrive at your location at the scheduled time.
What safety measures does Saferide Car Rental have in place for passengers and drivers?
At Saferide Car Rental, safety is our top priority. We have implemented strict safety measures to ensure that our passengers and drivers are protected. All of our drivers wear masks and undergo temperature checks before each shift. We also regularly disinfect our vehicles and provide hand sanitizer for passengers.
Does Saferide Car Rental offer airport transfer services?
Yes, Saferide Car Rental offers airport transfer services to major airports in the Philippines. We provide pick-up and drop-off services, ensuring that your team or clients arrive at their destination safely and on time.
Apply Now
Hit the road to success with our exclusive car rental business account – sign up now for unbeatable rates and seamless service!
8am-9pm Mon-Sat
8am-5pm Sun & Holidays
+63 917 540 0159
Viber/WhatsApp
Self-Drive
Experience the Freedom of Self-Drive: Rent a Car and Hit the Road on Your Own Terms
With Driver
Sit Back, Relax, and Enjoy the Ride: Explore with Our Professional Driver Car Rental Services
Motorcycle
Roam Freely on Two Wheels: Choose from Our Diverse Selection of Motorcycle Rentals
Travel and Tours
Unforgettable Adventures Await: Discover Extraordinary Travel and Tours Experiences